World's Fastest and most expensive Car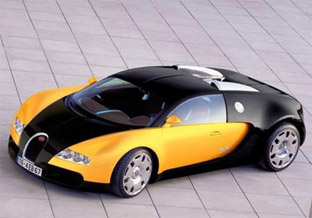 Alright, so i know this is not a gadget, but i wanted to take a small break out of that to show you guys this amazing car.
The Bugatti Veyron can travel over 230 mph, and can hit 62 mph in 2.5 seconds. It's a two seater with a 1,001 horsepower engine and has four turbochargers.
So how much does one have to pay to get this car? Just a little above $1.2 million dollars.